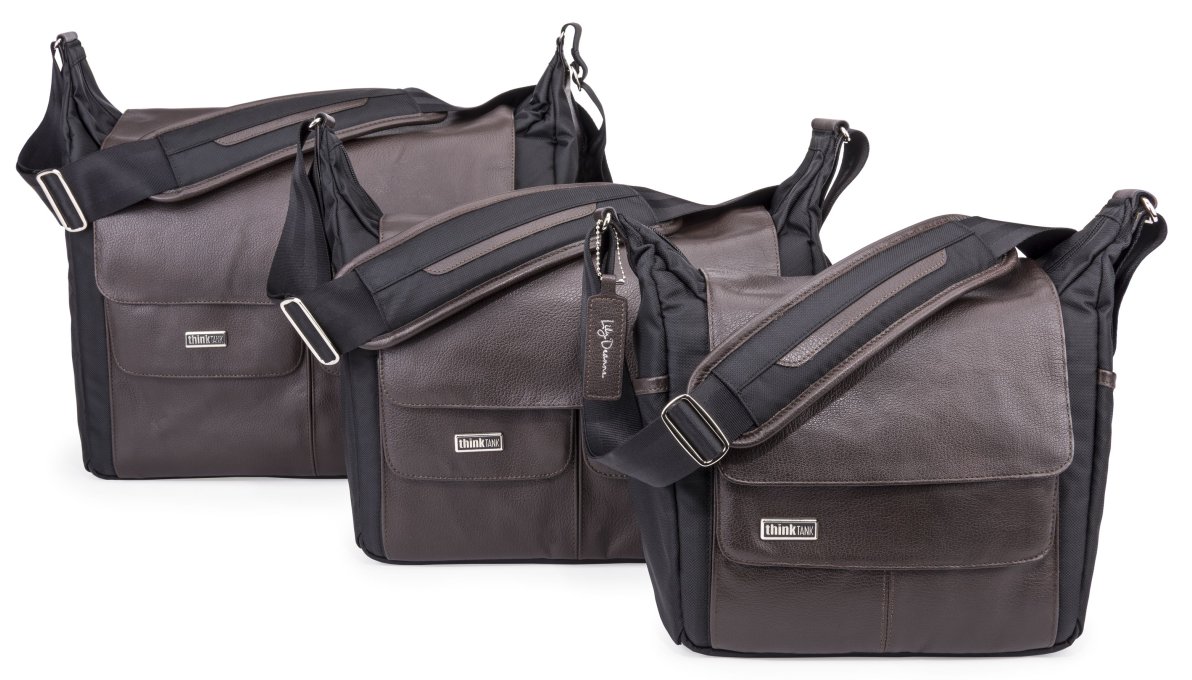 Think Tank Photo hat heute mit einer Pressemeldung neue Schultertaschen für die Fotografinnen auf den Markt gebracht. Die neuen Think Tank Photo Lily Deanne werden in der (engl.) nachfolgenden Pressemeldung sehr gut beschrieben:
Function Meets Style with Think Tank Photo's New
Lily Deanne Women's Camera Bags

Santa Rosa, Calif. – Two of the photo industry's most tenured women, Lily Fisher, a senior camera bag designer, and Deanne Fitzmaurice, a Pulitzer Prize-winning photographer, collaborated to create the ideal camera bags for female photographers. After a decade interviewing female professional photographers and a year-and-a-half developing the bag, the result is the Lily Deanne shoulder bag line from Think Tank Photo — the perfect marriage of function and style.

Make no mistake, Lily Deanne bags are serious camera bags designed for quick access to pro-size camera bodies and lenses through the oversized zipper opening. The rare-earth magnetic closures on the main flap and front pockets allow for silent access while protecting delicate clothing. The adjustable non-slip shoulder pad is cushioned for all day comfort.

The Lily Deanne Lucido holds one standard size DSLR with one to three lenses and accessories, or a complete Mirrorless camera system with three to four lenses and accessories. An 8" tablet fits inside a dedicated compartment. The Lily Deanne Mezzo holds one standard-size DSLR with mid-range zoom attached, plus two to three additional lenses and 10" tablet or 11" laptop inside a dedicated compartment. The Lily Deanne Tutto holds one gripped DSLR with mid-range zoom lens attached and two to five additional lenses and 2 flashes, or one standard-size DSLR with 70-200mm f/2.8 attached and two to five lenses in its main compartment and 2 flashes, and a 15" laptop inside a dedicated compartment.

Lily Deanne bags come in two colors―Chestnut Brown and Black Licorice―and in three sizes: Lucido (sleek); Mezzo (middle); and, Tutto (everything). A professional photographer can now look stylish with the full-grain Dakota Leather flap and accents, metal hardware with chrome finish, and the Robin's Egg blue liner.

"With their extensive pockets and compartments for added capacity, it was also important to keep the bags sleek, soft and lightweight while still providing protection,"

said Deanne Fitzmaurice, who is also a co-founder of Think Tank Photo.

"Female professional shooters are photographers first, so the Lily Deanne bags had to maintain Think Tank's commitment to function, speed, and accessibility. That said, there's no reason why the bags can't also have a soft look and feel, and be made with the best quality fabrics and materials."

"I poured almost two decades of design experience into this innovative new line-up of bags,"

said Lily Fisher.

"We approached them from an entirely different perspective.
We didn't want to create women's bags that hold photo equipment. We wanted to create pro-level camera bags that fit a woman's unique aesthetic."
Lily Deanne bags are ideal for wedding and event photography, portraiture, editorial, corporate and commercial photography.

MATERIALS

Exterior: All fabric exterior treated with durable water resistant coating while fabric underside is coated with polyurethane for superior water resistance, full-grain Dakota leather, chrome plated metal hardware, neodymium (rare-earth) magnets, highest quality YKK® RC-Fuse zippers, 420D velocity nylon, 420 high-density nylon, nylon seatbelt webbing, 320g airmesh, silicone non-slip screenprint, 3-ply bonded nylon thread.

Interior: 210D turquoise-toned RC stripe nylon lining, polyurethane-backed Velex liner and dividers, closed-cell foam and reinforced PE board dividers, 2x polyurethane coated nylon 210T seam-sealed taffeta rain cover, nylon binding, 3-ply bonded nylon thread.

PRODUCT DIMENSIONS & WEIGHT

Lily Deanne Lucido
Internal Dimensions: 25.5 x 21.5 x 11.5 cm
Exterior Dimensions: 29 x 22.5 x 13.5 cm
8" tablet compartment: 23.5 x 19.5 x 1.5 cm
Weight: 0.8 kg

Lily Deanne Mezzo
Internal Dimensions: 31 x 24 x 13.5 cm
Exterior Dimensions: 35 x 25 x 15.5 cm
Laptop/tablet compartment: 30 x 22.5 x 2 cm
Weight: 1.0 kg

Lily Deanne Tutto
Internal Dimensions: 39 x 28 x 17 cm
Exterior Dimensions: 43 x 29 x 21 cm
Laptop compartment: 38 x 26.5 x 2.3 cm)
Weight: 1.5 kg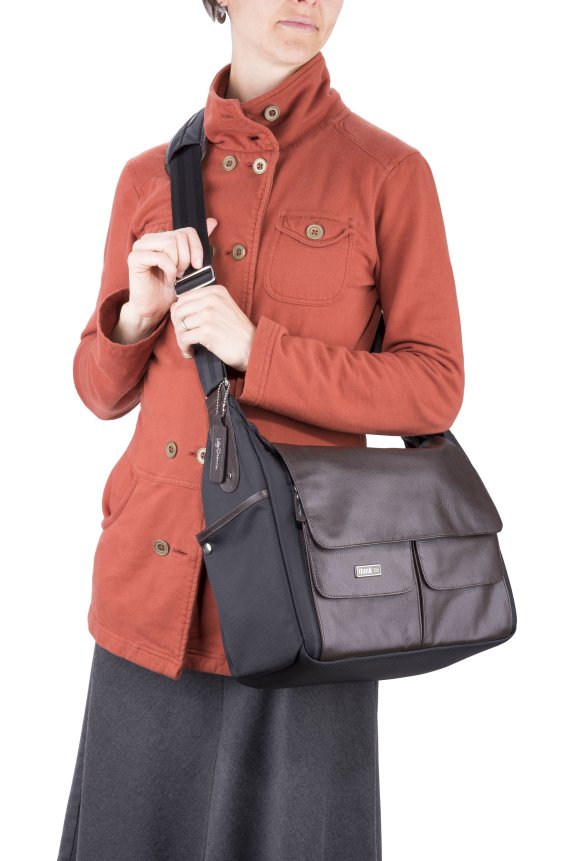 Ich bin mir sicher das viele Damen unter den Fotografen diese Taschen sehr begrüßen werden.
Schöne Grüße – Euer Taschenfreak – Jörg Langer